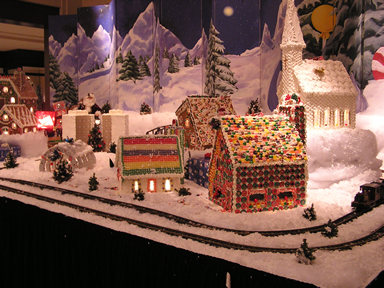 This model train layout is located in the lounge of the Hyatt Hotel and was crafted by the hotel pastry chef.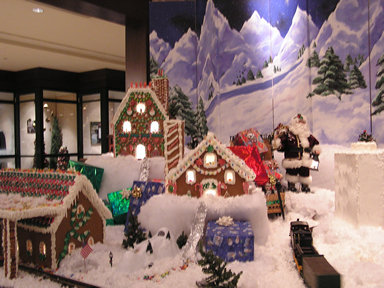 There are 2 trains running around the layout although only one is pictured here.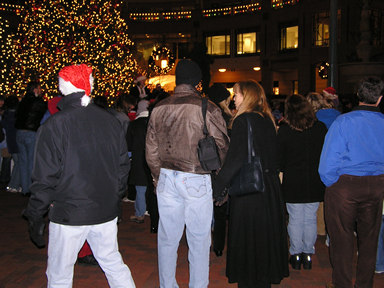 Christmas carolers at Fountain Square.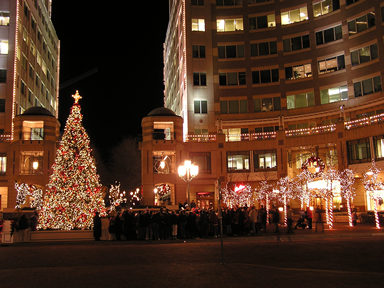 Decorations at Fountain Square.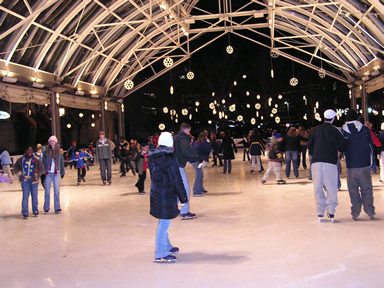 Ice skating next to Fountain Square.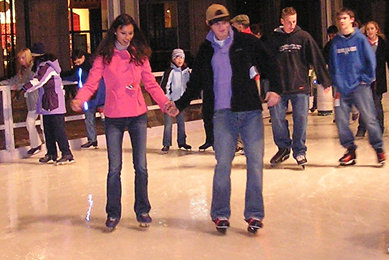 This is a good place to hold hands.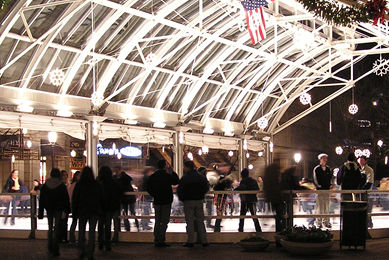 It is fun just to watch the skaters.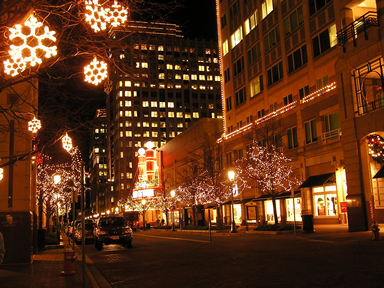 The decorations on Market Street. There are not many people on the sidewalk because of the cold but the stores are crowded.