There are various types of playgrounds available to the public ranging from county and town parks to homeowner associations and clusters. We are looking for places where equipment is available for young children to play along with picnic tables where a family can gather. Children seem to have the most fun where lots of other children are present so that tends to make the county parks the most popular. However, there are other times when a small tot lot within a short distance of home provides an outlet for children to work off some of that excess energy.
Here are some of our first candidates: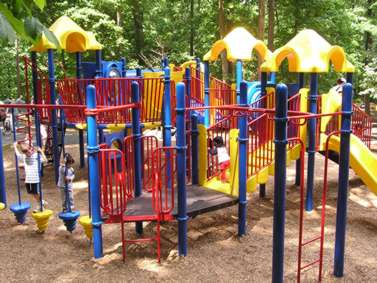 Cabin John Regional Park provides a huge variety of playground equipment for children. A huge parking lot is available. Click on the picture for a view of the park along with driving directions.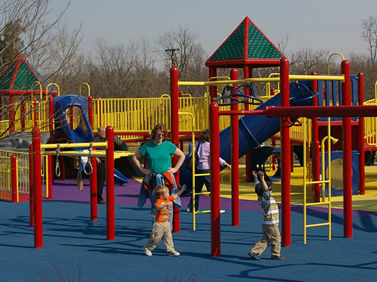 Clemjontri Park is designed for children with and without disabilities. Parking is limited and the park attracts visitors from great distances. Click on the picture for a map of the park, driving directions and pictures of the site.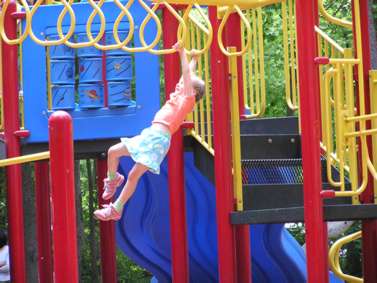 Burke Lake Park has a limited set of playground equipment but offers other attractions for children such as a miniature railroad, carrousel, and miniature golf. Parking is plentiful. Click on the picture for more information including driving directions.
More playgrounds will be added here as we find time. We would love to hear of other noteworthy nearby playgrounds that you have visited to add to this site.
Home - Contents - Links - Comments