Cabin John Regional Park Playground

We start out our tour with a drum session.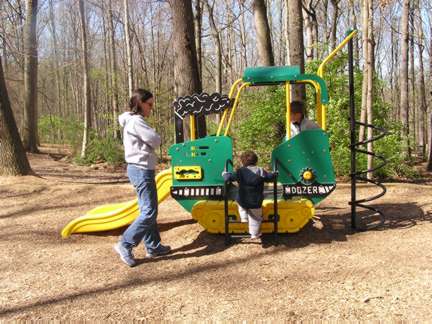 Next we will try our hand at the bulldozer.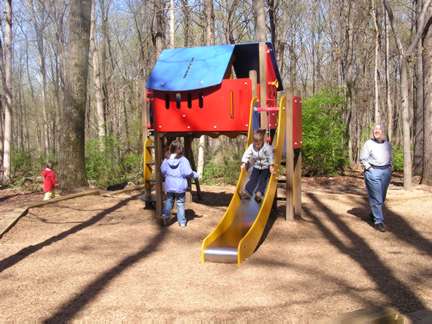 This is a small slide. There are taller slides here also.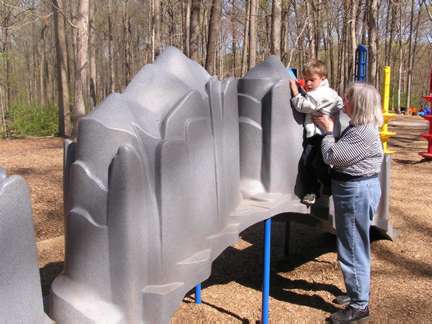 Mountain climbing can be a bit tricky and a guide can be a big help.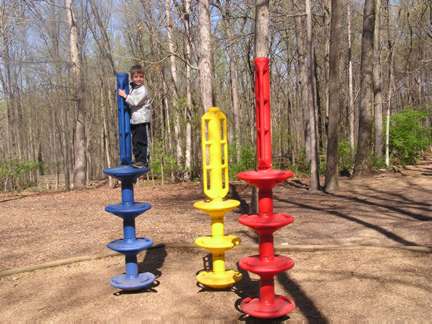 Towers of various heights are available.