This equipment is near the main park entrance.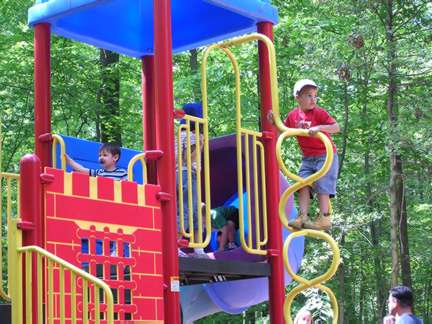 This is a great place for climbing enthusiasts.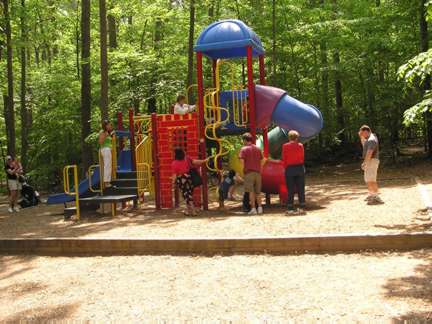 There are lots of helpers here.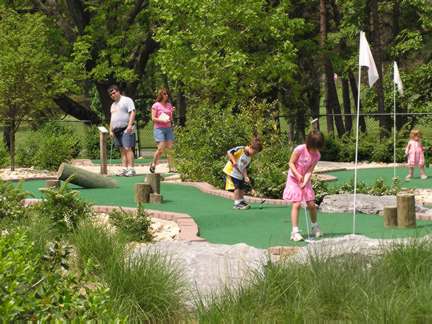 Miniature golf is popular here.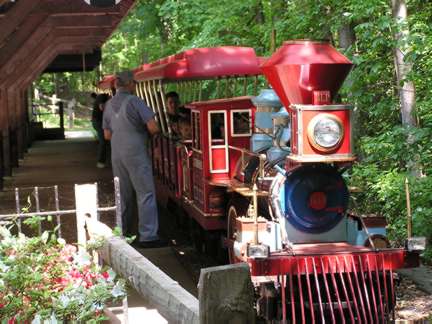 The train is about to leave once the tickets are collected.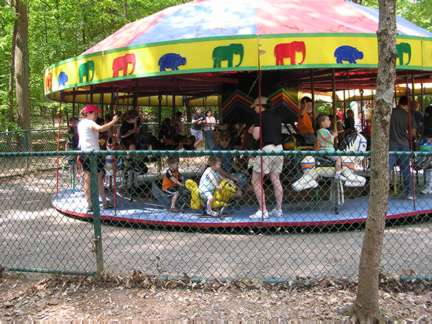 Don't forget the carrousel. There is also an ice cream parlor, a frisbee golf course, and a marina here.
End of Photo Section
Burke Lake Park Main Page